Hi everyone. ヽ(´・ω・`)、 This Saturday we had Gyaru Finland's Halloween meetup! In Finland we don't really celebrate Halloween that much, so it's very usual to have parties off-date. It was so nice getting to know these girls little better, everyone was so nice and bubbly. (๑>ᴗ<๑) I can't wait to see these people again!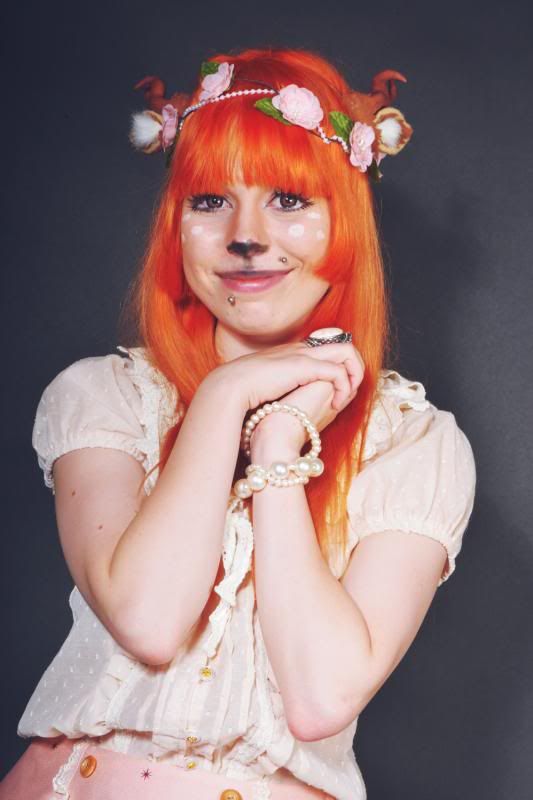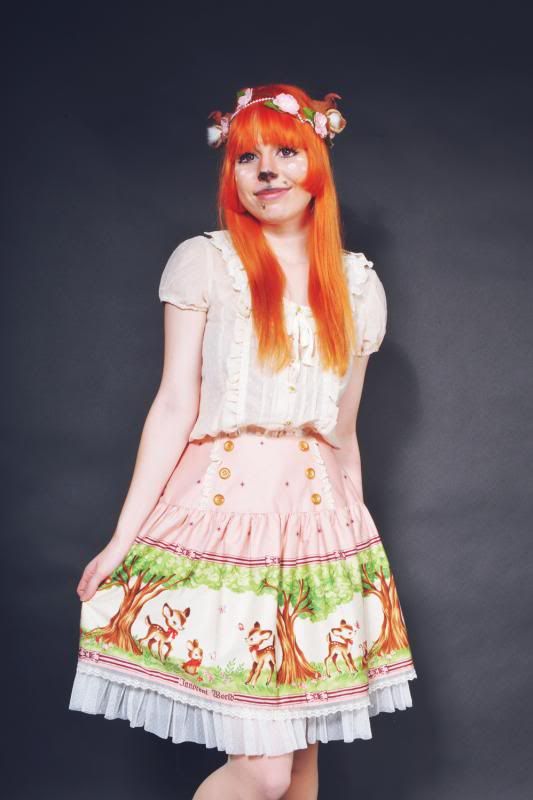 Flower Headband ★ Accessorize
Shirt ★ Off-brand
Skirt ★ Innocent World
For my costume I took some inspiration from Disney's film Bambi. You know, the scene when it's spring and every animal is searching for their partner, and there's flowers in Bambi's antlers? I also wanted to wear the Innocent World's skirt which I bought from Confusion, so that inspired me as well.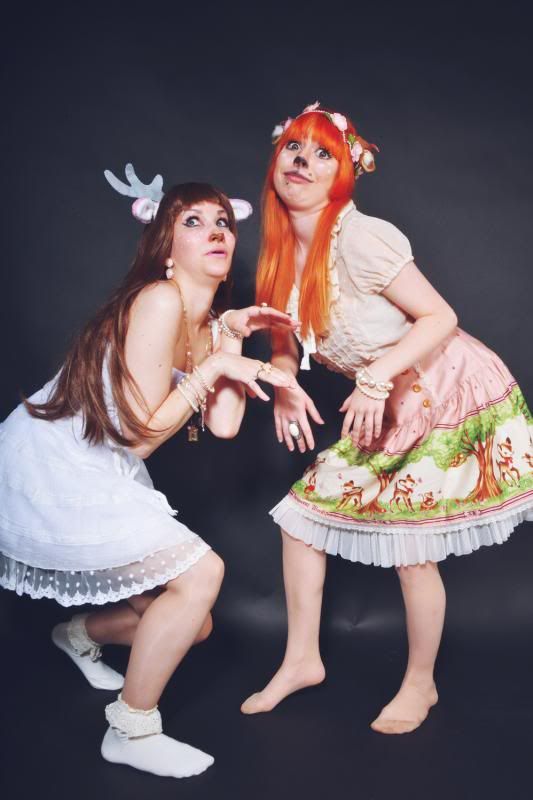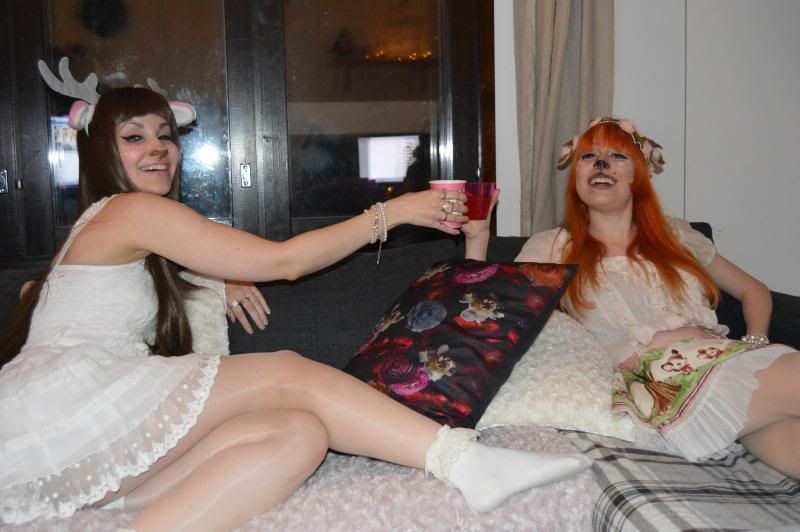 I also found a deer friend! Haha it was so much fun taking photos like that with her, deer in the headlights!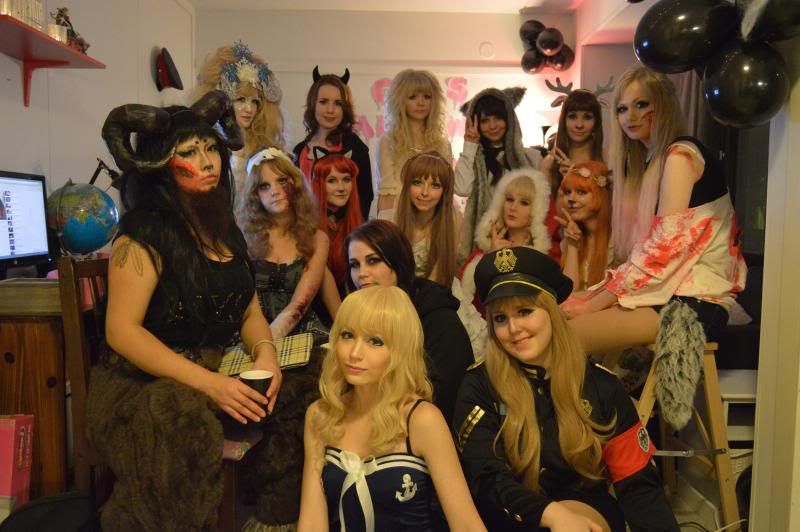 Group photo! (ノ´ヮ´)ノ*:・゚✧
We had great time just hanging around, listening to music and getting to know each other. We also had a costume competition, and if you look at the picture, there's no doubt who won it haha. There was also so much food, everyone had bought so many things to eat! ヘ(°◇、°)ノ When the meetup ended, four of us ended up clubbing at Tiger, and we had a blast. Sadly there's not any pictures of it, but maybe it's for the best.
Deer in the headlights. (((\(@v@)/)))
Also we Chotto!Chocolate girls wanted to celebrate Halloween somehow, so we decided to put out a dance cover of Babymetal's Iine, which we performed at this year's Desucon. Hope you enjoy it! ♪(┌・。・)┌