Hello you all! ☆ミ(o*・ω・)ノ My life has been kinda busy with doing cosplays and other preparations for Desucon Frostbite, but now it's over. My post-con depression has finally gotten better and I can't wait for summer and other cons I'm going to attend this year!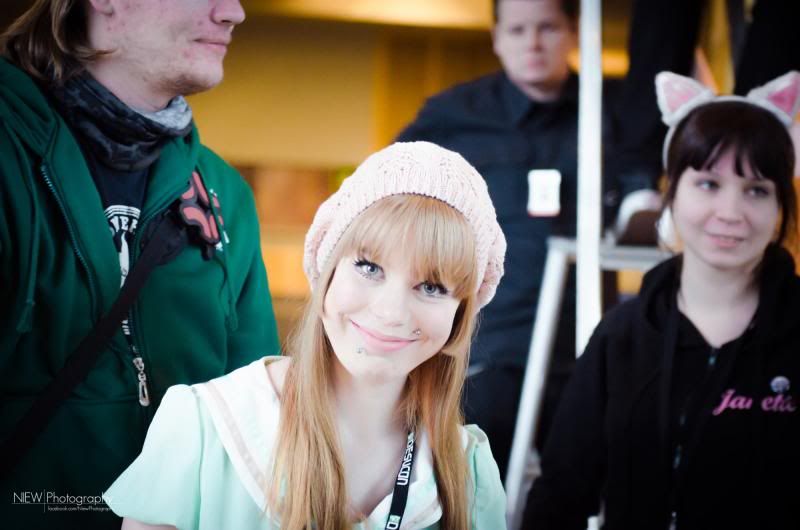 This time I tried all kinds of new things at the con. I was working at the info, we did a collaboration show with our Swedish senpais AKBabes, I did cosplaying on my own for the first time since I don't even remember... (◉‿◉✿) I also took a night shift at the info, so I could go see all kinds of lectures and panels Desucon had to offer, but I was so tired after working I only managed to see the cosplay competition! So no more working in night shifts at the cons for me... (ー△ー;)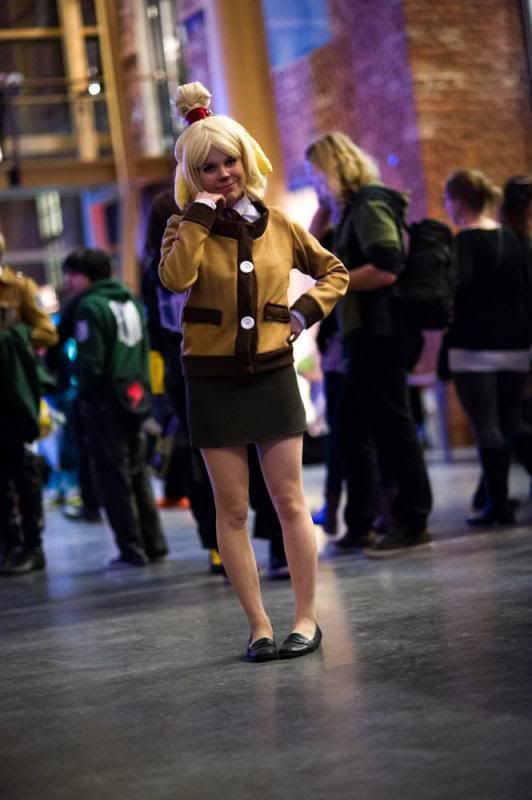 I wore my own cosplay on Friday. I did Isabelle - the dog secretary - from Animal Crossing New Leaf. o(U・ω・)⊃ The outfit may seem quite simple, but I hadn't had sewed for a long time, so I had all kinds of problems while making this cosplay. Luckily it turned out quite okay and I'm really happy and proud of this cosplay! My only real problem while wearing this outfit was the wig. UGH. There were so many things attached to the wig, it really started to hurt my head quickly. But I managed to hang out few hours with this costume and I think that's just enough. Quite many people recognized the character and wanted pictures of it. (/∇\*)。o○♡
Saturday was the BIG DAY! ☆*:.。. o(≧▽≦)o .。.:*☆ I was super tired and stressed when I arrived the con, because I hadn't time to sleep much. We were so busy with our outfits and getting ready for the AKB0048 Guerilla Live, that I didn't really have time to do anything else. Except I went to see the cosplay competition because AKBabes had their own show there too. But after it everyone had to get ready for our show!
And when we danced with AKBabes all my stress and tiredness just flew away! It was so much fun to dance with everybody and cosplay the best anime idols ever. Everyone had so much energy and audience was on fire too. If you didn't see us there I hope you can see some video material! ☆~(ゝ。∂)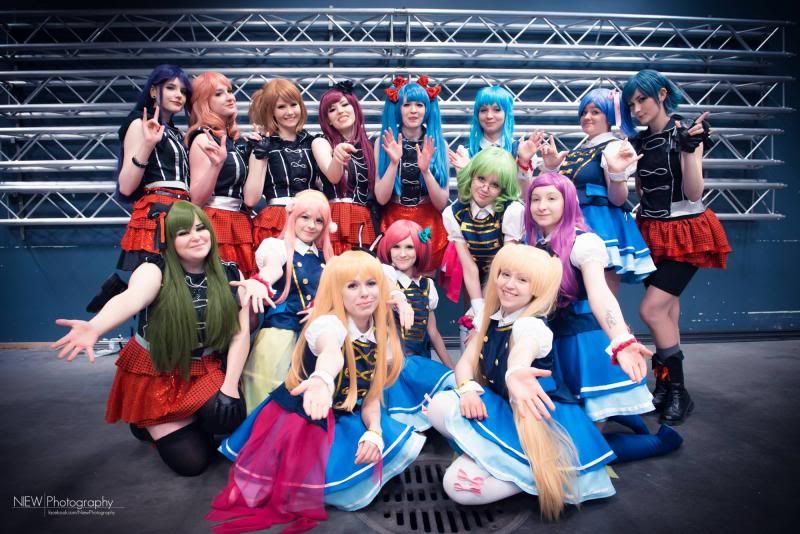 © Niew Photography
Even though our group picture is kinda derpy everyone's still so pretty! I wish we can do collaboration like this again someday. It was super fun.
My Sunday morning started with a nasty migraine, and it lasted until the evening, so I missed the whole con day. (ノД`)・゜・。 I was so sad, just lying in my hotel bed and I wanted to cry because I was missing out so much fun. Luckily I was able to attend the con's worker's after party, so I had a chance to meet everyone before heading home.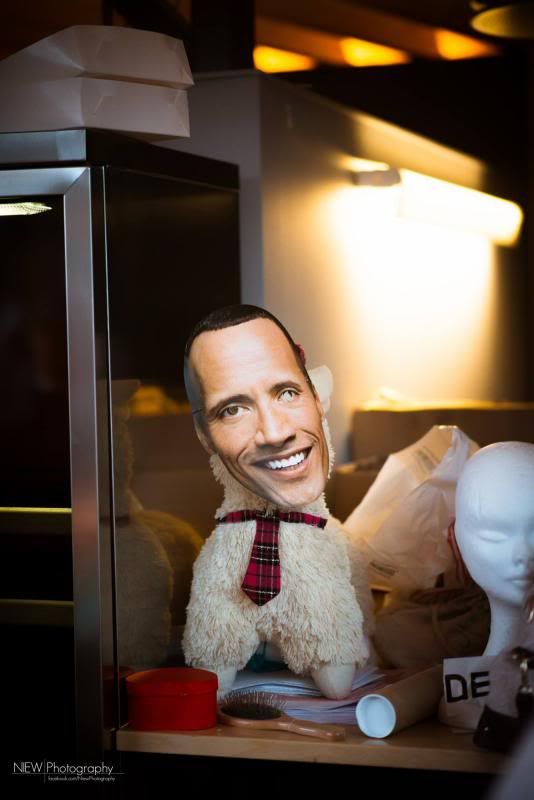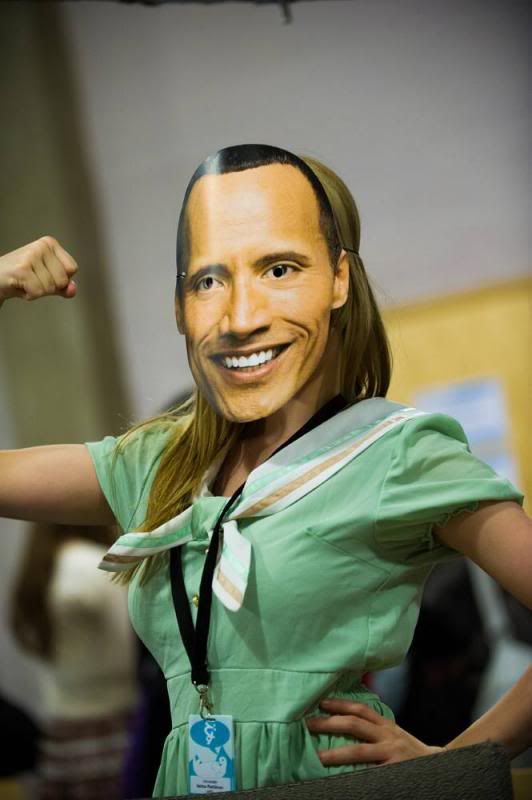 © Artano Photography
I also had my alpacasso named Ribbon-chan with me! Thought she was mostly hanging out at the info with that awesome Dwayne "The Rock" Johnson -mask on her face... I can't believe how many pictures people took of her. The mask was really popular at the worker's after party too... (◎ヮ◎)
Next con I'm going to attend is Kirsikankukkacon in my old hometown Turku! We're going to do some kind of group cosplay with my friends there too, but I'll write about it here some other time...