Hello everyone! ヾ(。・ω・。) How has your summer been? Mine was busy as always, thought I mostly ended up doing nothing. My school started already two weeks ago, but it has been really interesting! I started at a new school to become a dressmaker. (•̀⌄•́) But now I'm going to write about my trip to Närcon!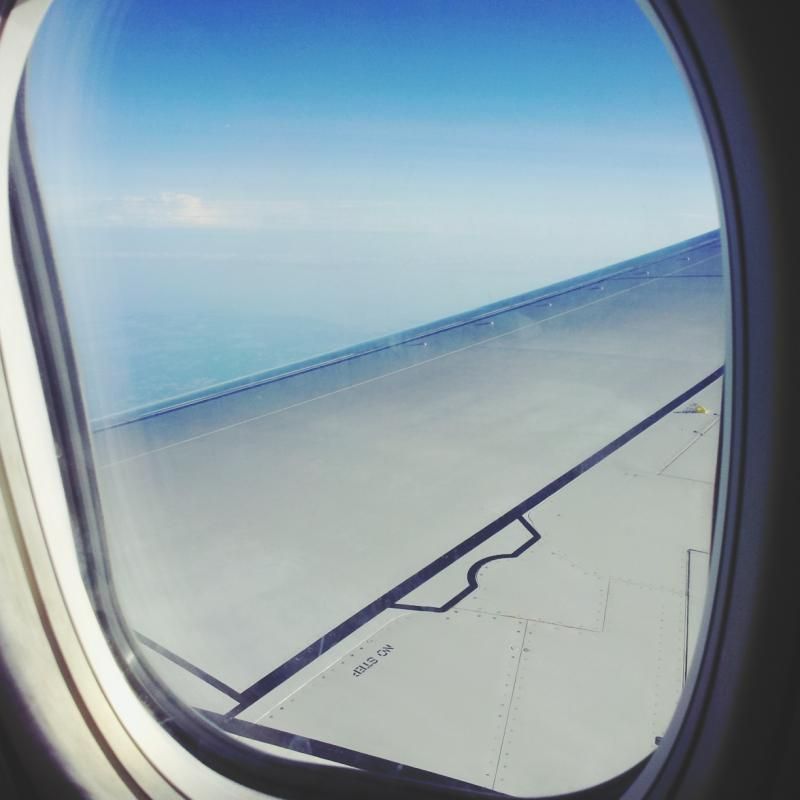 View from the airplane. (๑✧◡✧๑)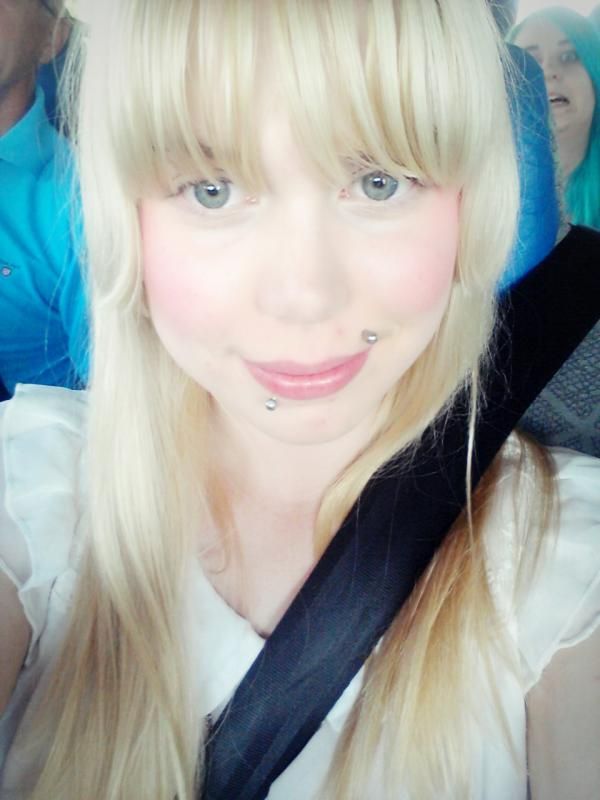 Fresh traveler! Nice photobombing Stella...
Our trip to Sweden started super early because we were supposed to have our rehearsal for the opening ceremony at midday. Flight was on time and all that went well. But after it there were all kinds of problems with trains and the train company itself. Our bus to the train station just never came and we ended up missing out train... Luckily there were also some other people who were traveling to Linköping and missed the same train as us. Long story short, we ended up taking a taxi to Linköping, which is like 200 kilometers from Stockholm. (´⊙ω⊙`)!But we still weren't on time to be at the rehearsal until the very end. (´;д;`)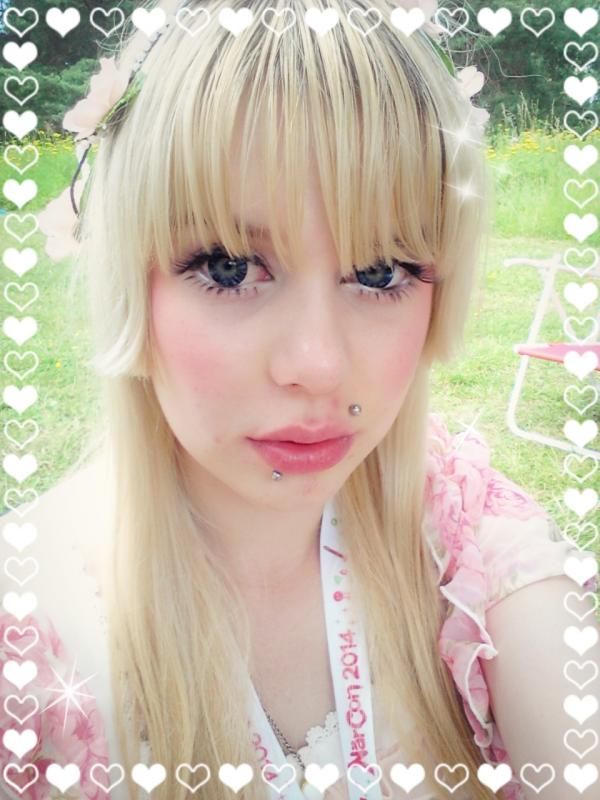 After the rehearsal it was time to hang out with everyone and getting to know the con area. That place was huge! I know Närcon has a huge amount of visitors, workers and guests but the con are still seemed a little bit too big in my opinion. I don't even remember when was the last time I had to walk as much as in Närcon. And it was so HOT too! (=xェx=) But it was kinda funny how even thought the are was so big we bumped into other Finns ALL THE TIME.
Team Odottemita.fi starts at 2:30 but I recommend to watch the whole opening ceremony. ("⌒∇⌒")
At the evening it was finally time to do the opening show! I was too excited to be nervous. °˖ ✧◝(○ ヮ ○)◜✧˖ ° Dancing on that big stage was too awesome, and 30 seconds wasn't enough on it. I really wish we could do a big show there with Chotto!Chocolate, but traveling is always so expensive... (T▽T) It was also fun to see AKB-senpais to dance!
After the opening ceremony I was duty free for the whole con. It felt kinda weird, because in Finnish conventions I'm always working or we're doing some Chotto!Chocolate stuff. Even if I don't have any duties I usually go watch lectures and other programs. But in Närcon I had free time more than ever. One of the reasons might be that I had no way accessing Närcon's mobile information thingie, so I didn't even know what kind of stuff was going on. Well at least I got to spend some quality time with my Swedes and even make new friends. (*^ワ^*)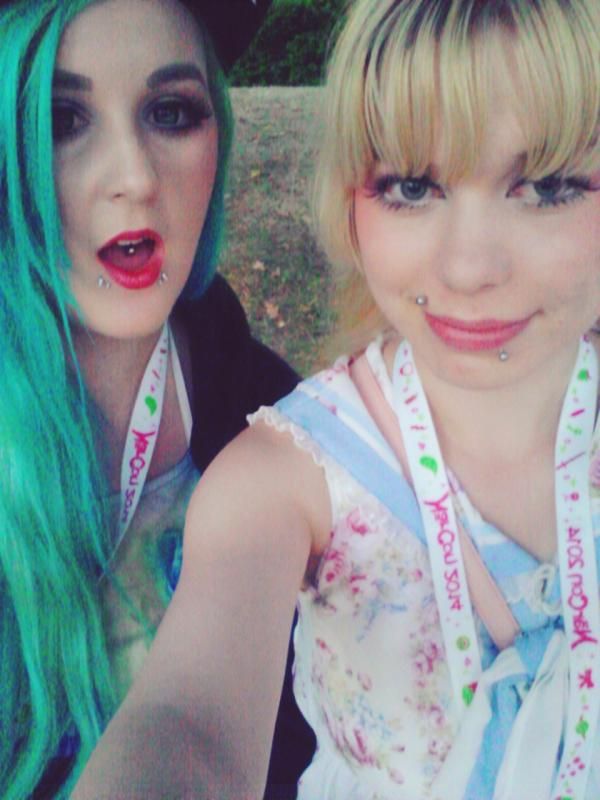 One thing I was waiting forward to was the night party on Saturday! Our party people went to the main stage when Dunderpatrullen was still performing and the audience looked amazing. It really had that kind of festival feeling I had been waiting for. But after they stopped performing nobody came to say that there still were two more performers coming to play! Everybody started leaving the main stage area... I was so angry for DJs Jokk and Movestache. Suddenly the whole audience seemed really empty. Luckily Movestache started to play soon so some of the people came back. But still, this whole thing seemed really unprofessional to me.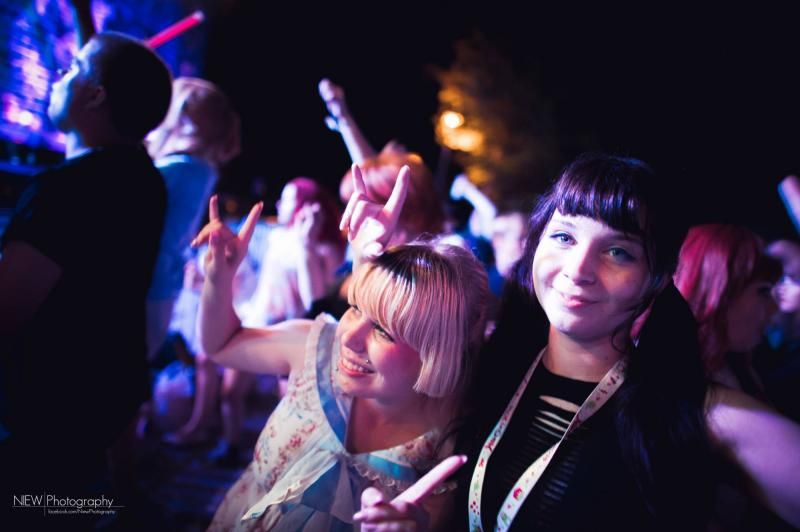 Well at least I got to party with some other Finns and lovely Swedish friends. And Movestache also played his awesome remix of
Oj Vilken Överraskning
! That was awesome.
Sunday we didn't really have time to do anything, because our flight back to Finland was leaving the same day. Because our experience with the Swedish trains wasn't too pleasant last time, we wanted to make sure we'd catch that flight so we had to leave super early. (´A`。)
But yeah, it was really different conventions experience for me and I liked it! There were many things, that I didn't write about and could be better. Närcon is a big convention and the bigger it gets, there's less room to make mistakes. But I see a bright future for Närcon, and I really want to go there again. ´・ᴗ・`