Hello lovelies! \(^▽^*) Last weekend I finally had my birthday party for my friends! I love theme parties so of course I wanted my b-day party to have a theme too. So the theme I decided on was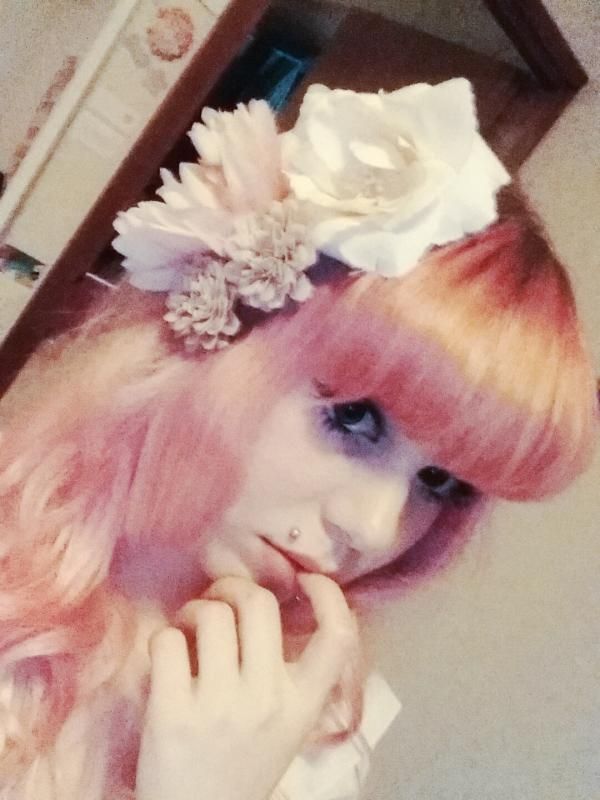 So I had great amount of flowers in my outfit and people brought homemade cakes with them! I ate so many sugary things that I felt I'm going to be diabetic or something lol. (๑-﹏-๑)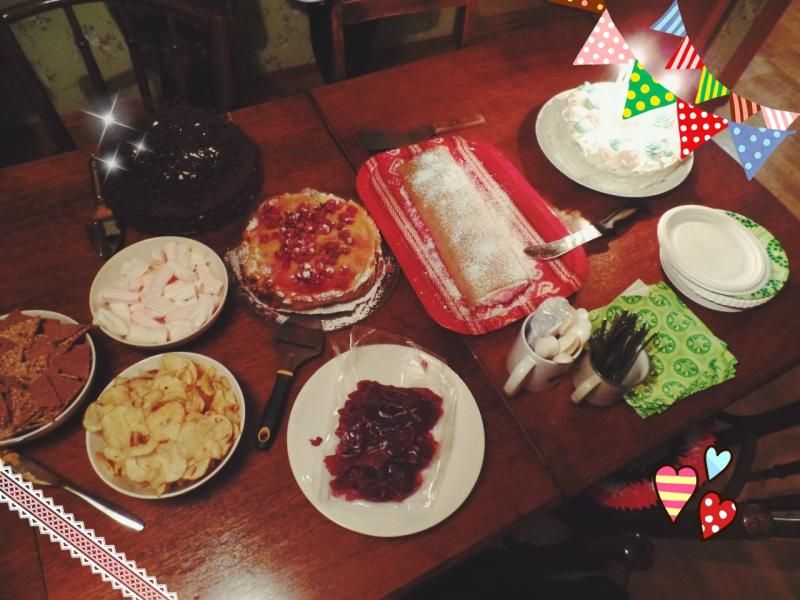 Here's some of the food we had! I'm so glad we also had some salty snacks to eat, otherwise there would've been too much sugar. My roommate even had some moose meat!
Beautiful flower cake was made by Stella.(=´∇`=)The flower decorations were made of marshmallows. So cute!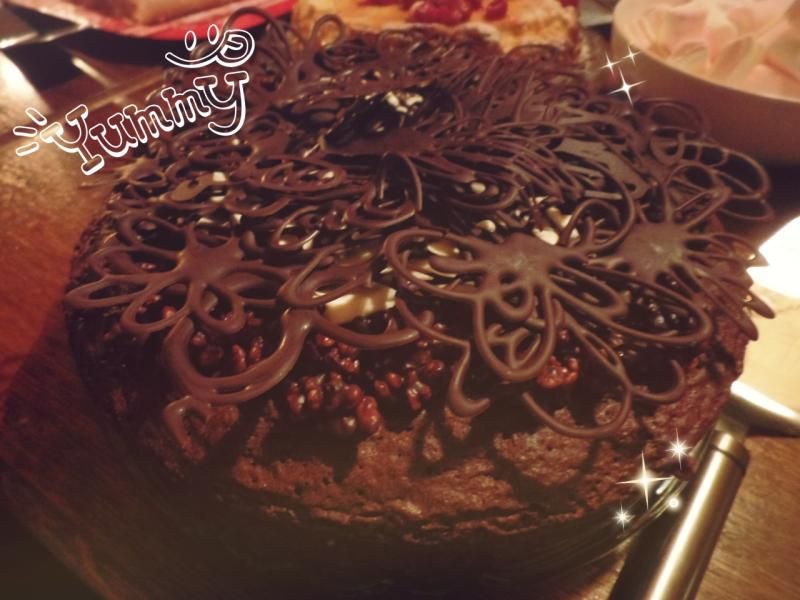 This gorgeous chocolate cake was made by Emmi and Essi! This cake was so sweet.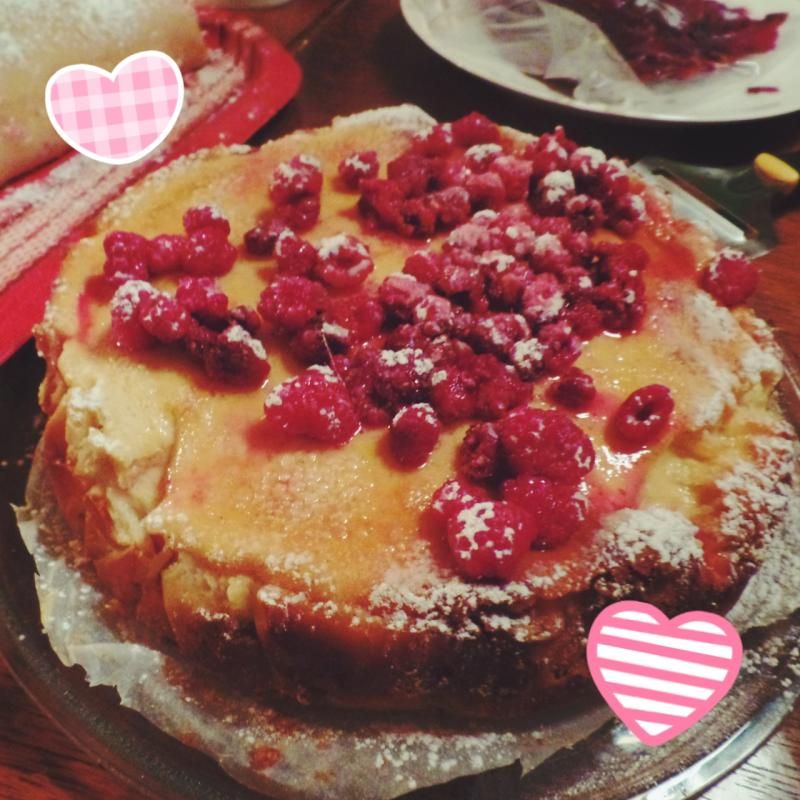 I made a New York cheesecake, which didn't turn out too beautiful but it was really delicious. (∩❛ڡ❛∩)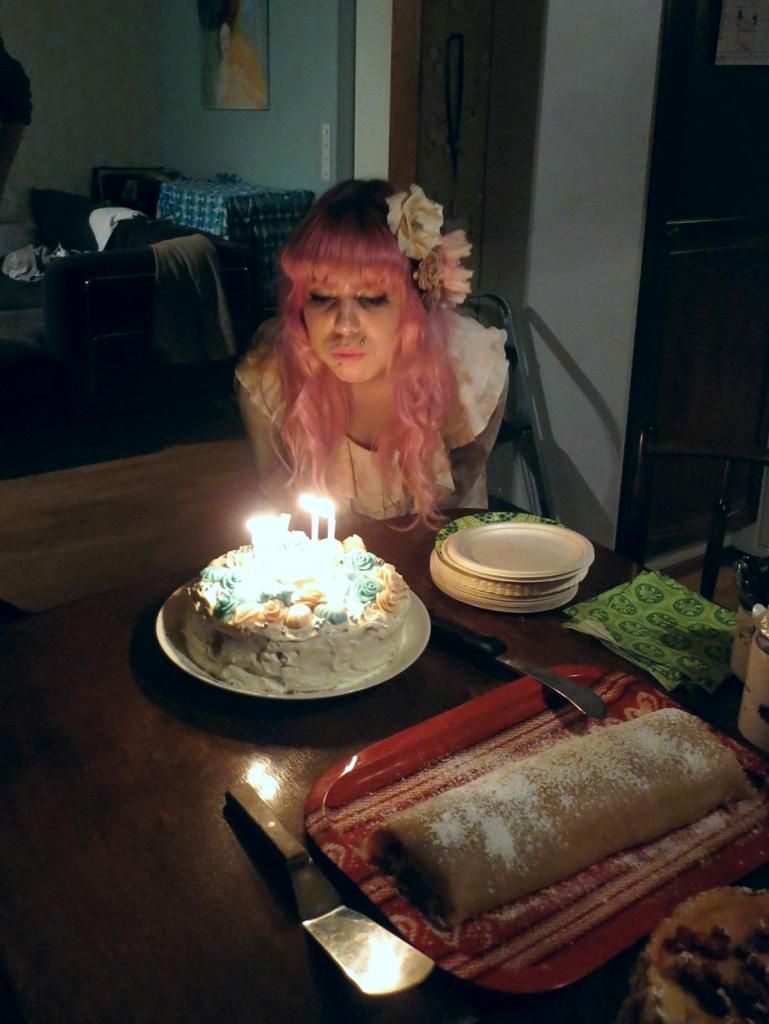 Blowing the candles yaaay! It's always so awkward to have all the people celebrating singing the birthday song and just smiling and being awkward. But I got to blow the candles and make my birhday wish! (๑╹ڡ╹)╭ ~ ♡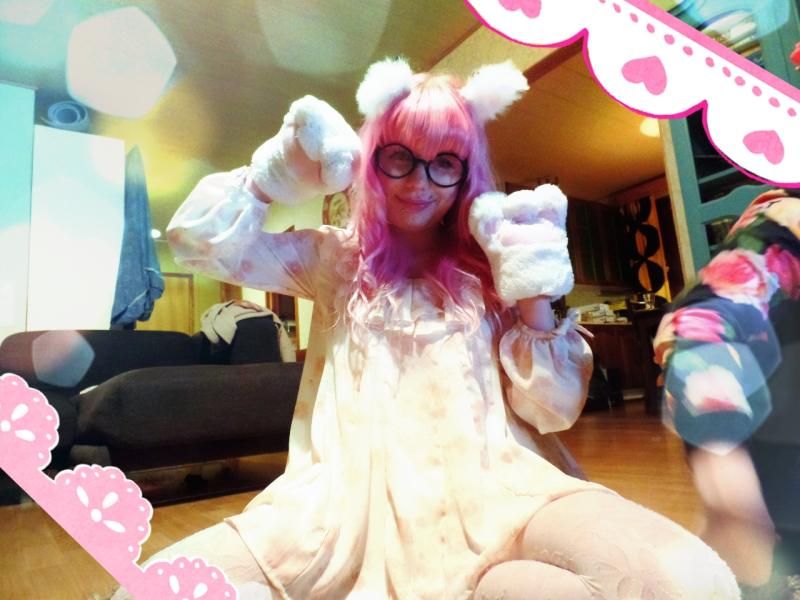 Almost all my guests left at the midnight so we had only my roomies and few other people left. So me and Stella decided to go to Omegle. I put my weeaboo-mode on with neko ears and paws and just weirded some people out.... But it was fun! (❁´▽`❁)*✲゚*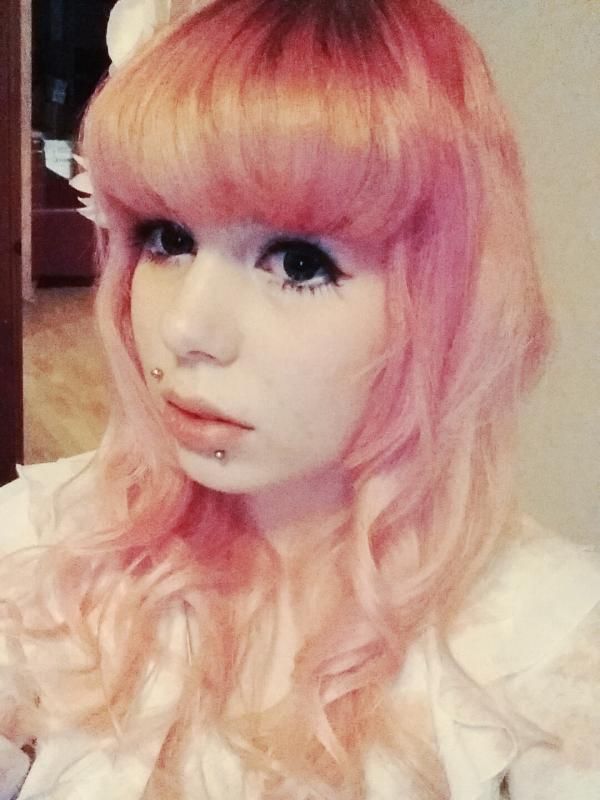 It was a fun little party to have and the food was absolutely delicious. I hope everyone enjoyed this short party as well. And the partying doesn't come to and end here! Today I'm going to my friend Verna's bday party. So next time I think I'm going to write about that. Until then! (。•̀ᴗ-)✧