Hello and happy belated Valentine's Day to everyone! ヾ(・ᆺ・✿)ノ゙ I spent my Valentine's day at Desucon Frostbite like in the last year. It was really nice to go to Lahti and Sibeliustalo once again. I've been working at Desucon for so many times that Sibeliustalo feels pretty much like a second home these days.
My Desucon started at 9 o'clock in Friday morning. This time I got to work as a helper at the party stuff and taking some videos for DesuTV. Working for the party stuff was really hard because I'm such a little girl with no muscle, and all the stuff I got to do was moving tables and chairs around. But I managed to do it and people were grateful that I was helping yay! (〃▽〃)
Friday's outfit!
Dress ★ Liz Lisa
Shoes ★ Janita
So the conventions opened the doors for guests at 5 o'clock and we were ready and hyped. Me and Stella were taking videos of people coming in for DesuTV. Soon after that we rushed to the main hall to see the opening ceremony. Opening ceremony was good as always and got me hyped about the con! (((o(*゚▽゚*)o)))
After the opening ceremony it was time to watch Rakuen Tsuiho -movie! I had been looking really forward to it and it was much better than I expected. (✿☉。☉) I got used to whole CGI-animation much faster than I could've ever imagined. Story and characters were interesting and it was really beautiful to just look at. Too bad there where some technical problems and the film lagged in some parts of the movie, but that wasn't a big problem for me. But that was a problem that every time the movie lagged the audience LAUGHED. ლ(ಠ益ಠ)ლી Like wtf, there were some super dramatic things happening and people could still laugh because of a little lag? And what made it even worse was that the guests of honour director Mizushima and screenwriter Urobuchi were sitting in the audience too...
But after the movie they had a little talk show about the movie and it was really interesting. Once again I'm not very proud of the audience, because people behind me talked while the interview was going on. And they weren't even whispering! ( >д<)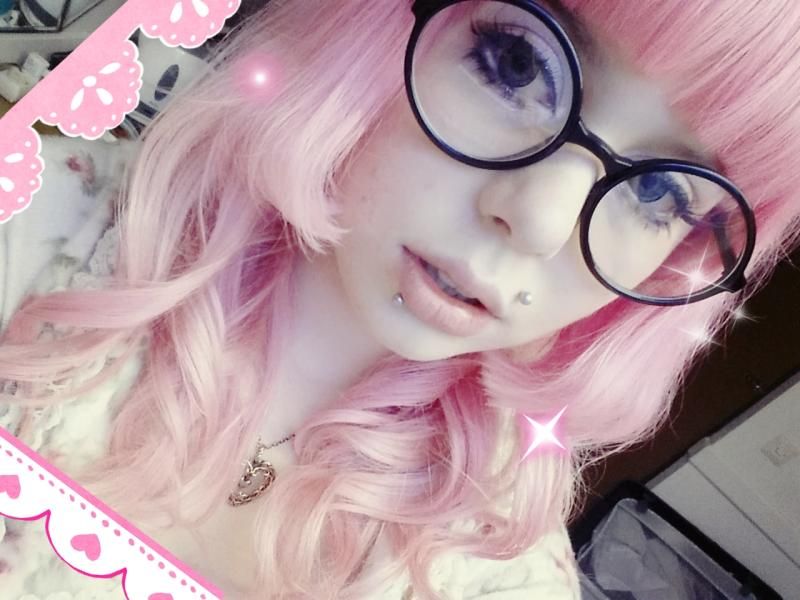 After the movie I went to chill at DesuLounge which was a new experiment at Desucon. I think DesuLounge was really successful and I hope they keep doing that in the later Desucons. They played really nice anime jazz remixes and people were just chilling out with a few good drinks. I wish they could get a live jazz band there next time! (´▽`ʃƪ)
Saturday's outfit!
Dress ★ Liz Lisa
Shoes ★ Yumetenbo
My Saturday was supposed to start at 11 o'clock, but I ended up sleeping in because we were working with the party stuff for so late. Because of that I ended up missing Urobuchi's interview, but no can do. I also had already a little flu, so I ended up placing my health first. But the first program I went to see was Mizushima's lecture about Rakuen Tsuiho. It was really interesting, they were talking lots and lots about making movies in CGI and 3D and how that is different from making regular 2D anime. I learned all kinds of things there!
Other things I went to see Saturday were cosplay competition and Urobuchi Q&A! I don't usually go to see cosplay things because I'm not too interested in the competition aspect of cosplay. But there were some really great performances and I'm happy I went to see them. I took some great material for DesuTV too. But what I waited most forward to was the new cosplay dance group Moi's who did the half time show! Love Live is the best thing ever and the group was really cute. (/∇\*)。o○♡
In Urobuchi Q&A the audience there got a chance to ask their own questions from the mastermind himself. Most of the questions weren't too interesting, but I'm glad people asked some things about Psycho-Pass that I've been thinking too.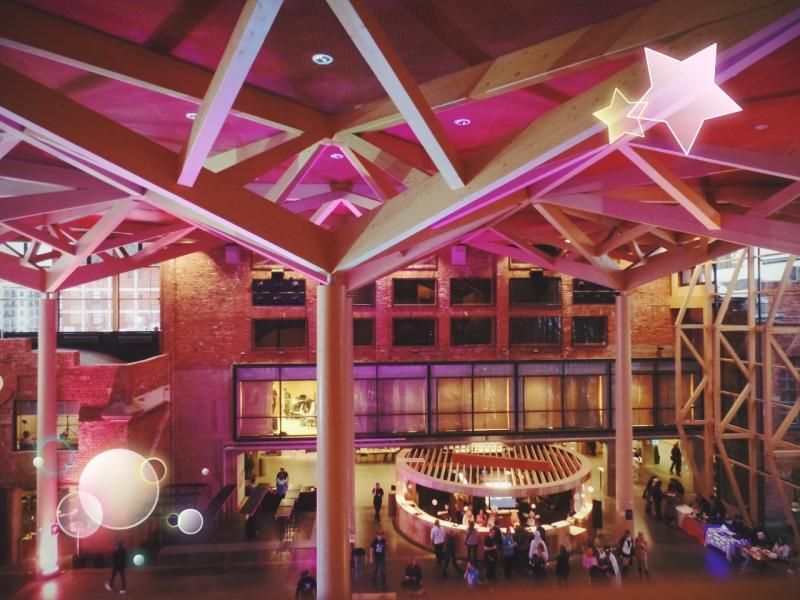 Then was time for the big Desucon party! I was super tired so I wasn't partying too much. (´;д;`) But I managed to take videos of all the artists who performed. First there was a new band called The Next Hokage Band playing cover's of Naruto songs. And they rocked it. The whole audience was on fire and everyone seemed to love them. I was singing along the great nostalgic Naruto openings.
After the band there was a dance show! A group called BLUFF had their first Desucon gig and they were really cute! I'm kinda jealous they got the opportunity they had this chance because stage there was awesome. I miss doing lives with Chotto!Chocolate~. (๑´•ω • `๑)
Then it was time to DJs take over the party. Most of the time I was just chilling at the backstage because my flu felt so bad at the moment. But what I heard to the backstage I wasn't too keen on music they played. I know everyone has said this like million times but pls play more anime songs there! (∗ᵒ̶̶̷̀ω˂̶́∗)੭₎₎̊₊♡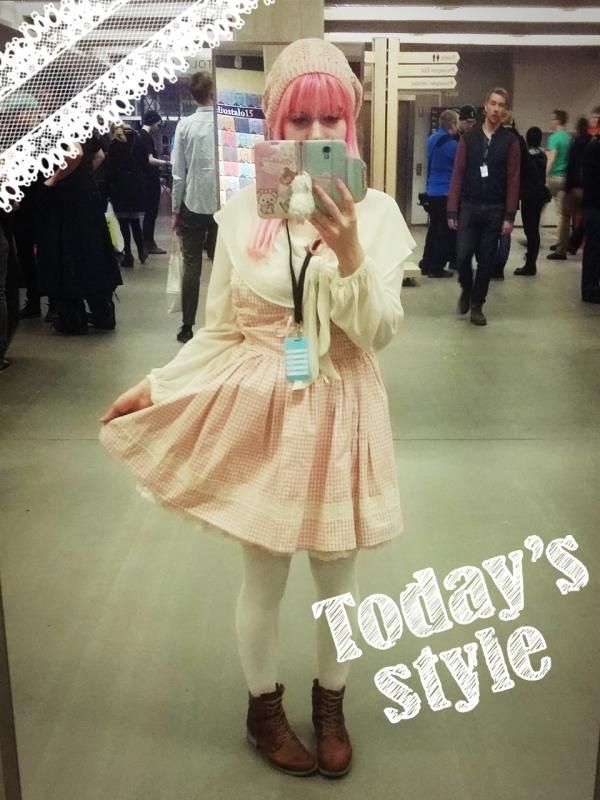 Sunday's outfit.
Shirt ★ Second-hand
Jumper Skirt ★ Liz Lisa
And finally was the last day of Desucon Frostbite. I was supposed to go see three different programs that day, but I was way too sick and tired to do so. Luckily Desucon usually uploads normal lectures to their Youtube so I can just watch them later. I just chilled, went eating with some friends and went to see the closing ceremony. The video DesuTV did for the closing ceremony was super hilarious.
Then we of course cleaned Sibeliustalo up with all other con workers and had super fun worker's after party. Too bad that I caught flu right before the convention but I still could have so much fun that whatever. Can't wait for the next convention, I really like being around other anime people. ♡(*´・ω・)(・ω・`*)♡