Hello everyone! ヾ(๑╹ヮ╹๑)ノ" This week my roommates little sister came to visit our place and Helsinki, so we decided to take her to a cake buffet called Kakkugalleria (= Cake Gallery). I have eaten at Kakkugalleria twice before, and my limit is nine slices of cake. This time I wanted to break that record! (๑ゝڡ◕๑)
This is the view from the door when you step inside Kakkugalleria. The place is really cozy. (◡‿◡✿) Cake buffet with tea or coffee costs 11,90e and if you want special coffee like latte etc. with your cake it's 13,90e.
AND HERE ARE THE CAKES! (රڡර人) There's so many to choose from. They even have gluten free and vegan cake too!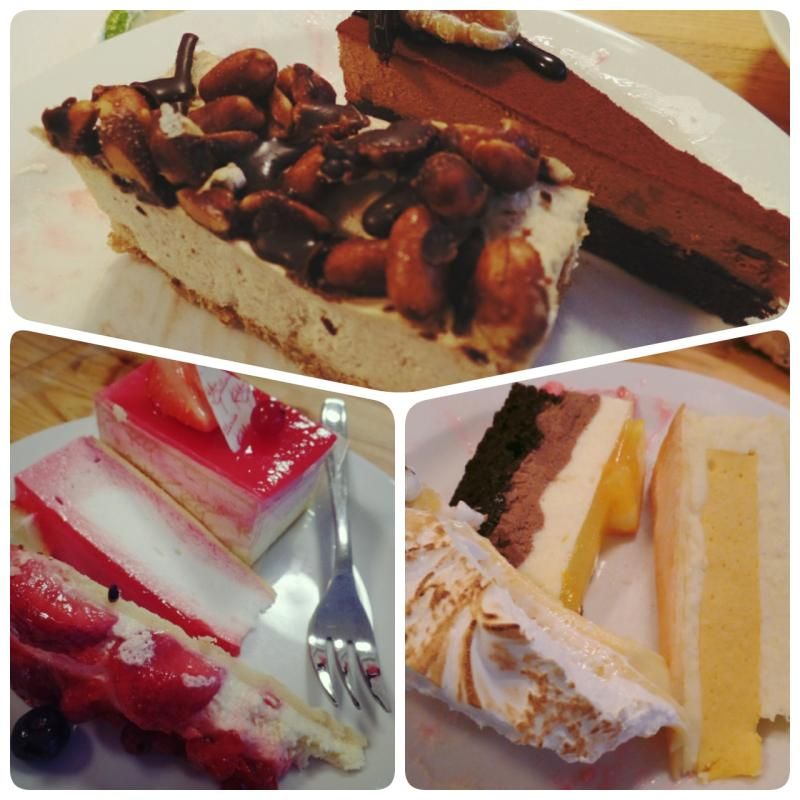 Even thought I wanted to break my record on eating cakes I only managed to eat eight slices. (´;ω;`) But that's okay they were so yummy! I mostly love cheesecakes and strawberry cakes, but I tried other cakes too. They were nice too but I love my strawberry ones best.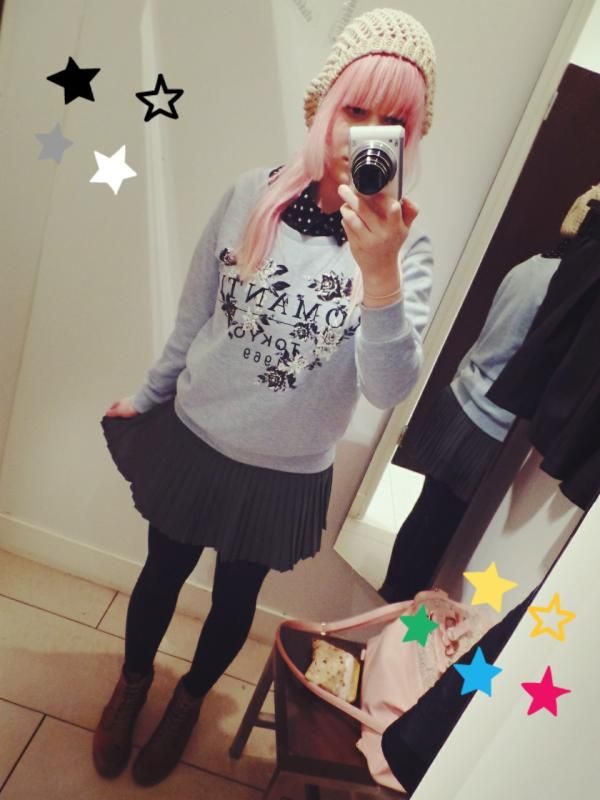 For eating cakes I chose really casual outfit.
Blouse ★ Indiska
Sweatshirt ★ H&M
Skirt ★ Mango
Same day as we went to eat cakes I got my latest order from Wanboo. (*ˊૢᵕˋૢ*) There were really cute Liz Lisa items yet again. And the prices were low as always so I just went with it! There can never be too many Liz Lisa items.
I just love this jumper. Material is really soft and it's really warm. I thought that the sleeves would be too short but they fit just perfectly. I love those cute ribbon details on the sleeves! ♡✧( ु•⌄• )
Dress on the left I actually bought from a Finnish facebook flea market. Seller said it was Liz Lisa, but it turned out to be fake (tag says Liya Liza). ( ≧Д≦) But oh well, it didn't cost much and it's still really pretty dress so I'm going to wear it anyway! Brown dress is from my Wanboo order and I was kinda worried about the fit, because my chest is a little bit too big for many Japanese dresses. But it turned out to be okay! (•̀ᴗ•́)و I can't wait for summer and wearing this.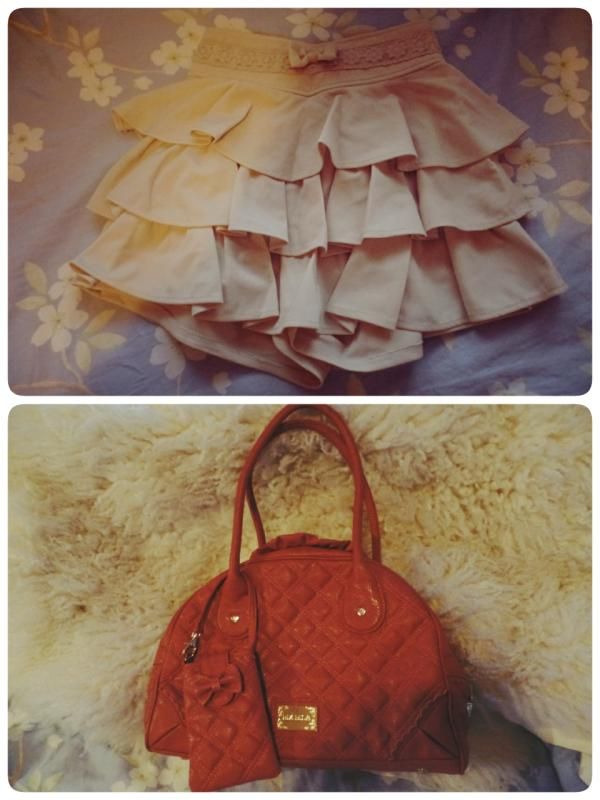 I didn't have almost any white skirts etc. so when I saw this skort on Wanboo it was really dreams come true! I usually end up buying too flashy shirts and bottoms so I can't really mix them up too well. This piece will be really useful for outfit coordinates. And then there was this bag. It's so classy but still cute!

So that's about it for this time. Hope you have a great day. (∗ᵒ̶̶̷̀ω˂̶́∗)੭₎₎̊₊♡